Indigenous brands, Maori business, Kaupapa Growth and innovation, collaborative pilot projects, culture connection and exchange, design enabled economic, culturally enriched.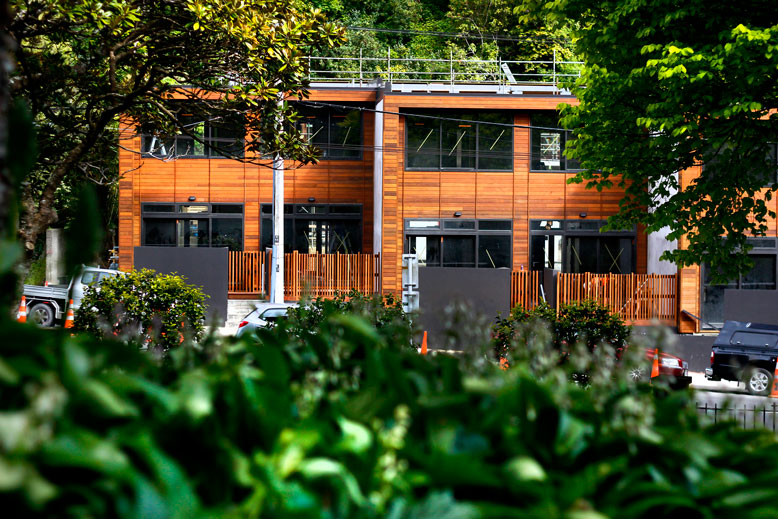 Sharella Nouveau
Multi-unit residential development designed at Solari Architects
Sharella Nouveau
Sharella Nouveau is based in Thorndon, Wellington. The original residential development consisted of one apartment building at the rear and townhouses along the street. We were in constant discussions with the city council debating every week. In the end they reduced the number of apartments due to parking spaces when we made a clear case that parking was not needed in this central location. After I left I found out that they made a mistake and they have now compromised with the design. I was involved with this project from the beginning sketch design phase through to the construction documentation. My tasks were detailing all the junctions within the townhouses while my colleague detailed the apartment at the rear of the site.