Passionate
We are enthusiastic about what we do, dedicated to being the best and making a difference for our people, clients and associates.
Cultural Design Integrity
We understand and promote the inherited ideas, beliefs, values and knowledge of our Maori and Iwi world views, which form the bases of interaction between our people, clients and associates.
Relevant
We are consistently aware of the needs and aspirations of our people, and open to future and past thinking - growing and expanding our view.
Collaborative
Our ability to connect, to act in unison with others is our strength. Relationships lie at the core of our collaboration - by understanding and respecting the views of our clients and partners we will add value.
Visionaries
We are nurturers of "Culturally Connected" designs and designers for generations to come.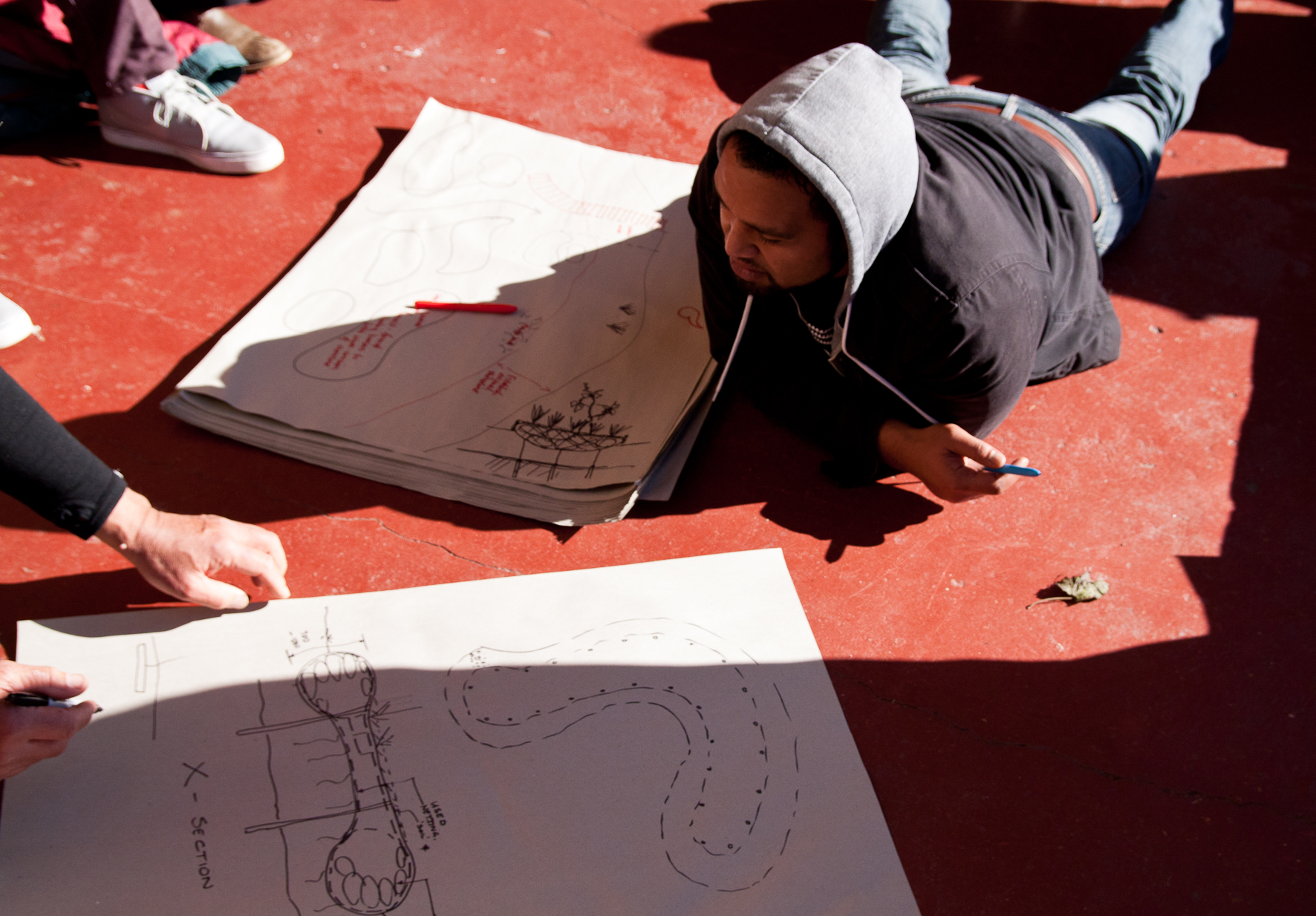 TAHEKE MARAE, LANDSCAPING WORKSHOP, NGĀ AHO HUI-A-TAU, 2012