Indigenous brands, Maori business, Kaupapa Growth and innovation, collaborative pilot projects, culture connection and exchange, design enabled economic, culturally enriched.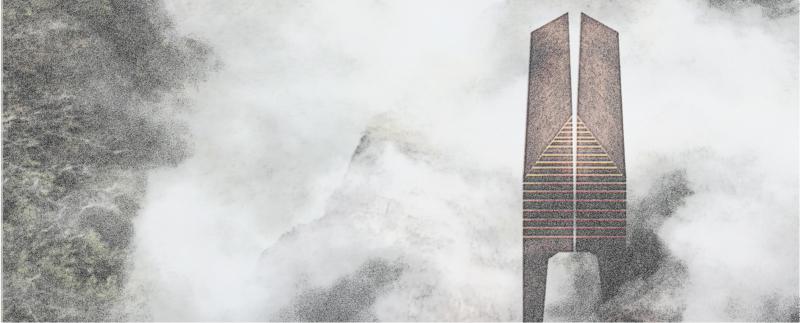 Toku tūrangawaewae My place to stand.
This project attempts to establish a means by where architecture can tell a narrative which is fundamentally responsive to Māori culture. The design is a series of interventions which would, through the metaphor of "the guide", lead one through a historical site, unraveling its rich history and the many myths and legends which have helped to shape the landscape.
Click on thumbnails to enlarge
Toku tūrangawaewae My place to stand.
The intention of this project is to test how fundamental Māori concepts and protocols, as well as understanding of the ritual processes which occur on the marae, can be used to offer alternative ways in which Māori culture can be experienced by contemporary generations. The aim is to examine how narrative can be conveyed through architectural interventions in order to reconnect a generation of Māori to their ancestral lands, both physically and spiritually. The objective is to design a series of spaces for the descendants of Tuhourangi which will provide them this physical and spiritual connection to Tarawera, resulting in a strong sense of identity and belonging.