Trevor Moeke
Kaupapa Whanau
Tamaki Makaurau Project Management and Strategy
Ngāti Awa + Ngāti Porou + Ngāti Kahungunu
Kia ora tatou katoa, To have been a modest part of Awatoru at the outset and to see its growth and innovation is gratifying.
From its inception Awatoru bought both like and diverse minds together to convene in the interests of achieving more in "Creative" design processes and a shared vision for Maori contributions and efforts. The achievements to date are testimony to that effort. To the many who have made that happen, kia ora kia kana!

We turn now to further achievements as one, and I place here appropriate words from a very famous waiata! E nga iwi, kia tapatahi kia kotahi ra! tatou tatou e.... Canon Wi Te Tau Huata.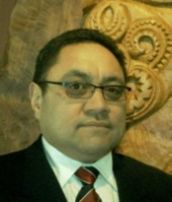 Nga Aho is not responsible for members own content. Please contact us if you have any comments on the material here.