Olivia Haddon
Bdes, MurbPlan, MUrbDes
Kaupapa Whanau
Tamaki Makaurau Design, Art, Environmental Planning and Management, Project Management and Strategy, Co-Design
Olivia Haddon is a Māori Design Specialist at Auckland Council. She supports Mana Whenua champions Māori design, and Te Ao Māori in urban kaitiakitanga and specifically works to incorporate Māori design thinking into council's urban design and planning.
Olivia has a background in Māori art, planning and urban design. Olivia's design work and research investigates indigenous innovation, Māori urbanism, māori design principles, qualities and outcomes. Which is when design is inclusive of indigenous knowledge and mixes old ways of knowing, being and doing with new modes, technologies, and media to have transformational urban social and enviromental outcomes of mutual benefit for all.
Olivia is from Pakiri, and is from Ngāti Manuhiri, Ngāti wai and Ngati Runanui iwi.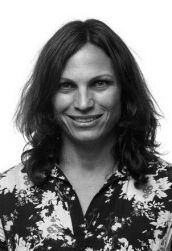 Nga Aho is not responsible for members own content. Please contact us if you have any comments on the material here.