Kahurangi Goulton
Pae Tahi
Tamaki Makaurau Design, Architecture
Ngāpuhi
Tena koutou

Ko Maunga Pohatu te maunga
Ko Wainui te moana
Ko Mataatua te waka
Ko Wainui te marae
Ko Ngati Ruamahue te haapu
Ko Ngapuhi te iwi

Ko Kahurangi Emma Goulton ahau.
Kia ora
I am currently a third year student at AUT studying a Bachelor in Spatial Design. Throughout my education I have developed a passion for the arts and the contribution it has on the changing world.
As a child born into a full immersion maori environment educated at Kohanga Reo through to kura kaupapa I have always been motivated by my identity and cultural awareness.
From full immersion kura to high school at a strong, traditional, English, Girls Boarding School I learned some values of being part Pakeha as well, values that I feel have helped shaped the world we live in now.
To this day I find myself eager and passionate about utilizing the beauty of Maori culture in this changing world and appreciating the sharp qualities of the Western World.
I am very interested in using this drive through Urban design, a discipline that I feel Maori culture is still learning to thrive in as Aotearoa moves forward.

Nga mihi nui ki a koutou katoa.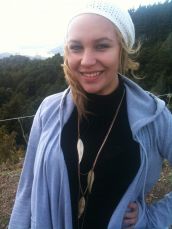 Nga Aho is not responsible for members own content. Please contact us if you have any comments on the material here.