Tracey Gardner
MCApSc [with Distinction in Design Studies]
Pae Matua
Te Whanganui-a-tara Design
Ngāti Tūwharetoa ki Kawerau
Research Designer/Graphic Designer

Tracey graduated in 2008 with a Masters in Consumer and Applied Sciences [University of Otago, Design Studies department]. Her thesis investigated the area of 'kaupapa Maori visual communication design', looking at practitioners within this field, their practice and the design process they follow.

In 2009 she worked with the Design Studies department at Otago University as a Tutor and Research Assistant helping to develop recommendations and resources for the department on how they could implement Mäori Design theory into their existing curriculum [first year through to honours level]. The results of this work can be viewed here.

Her research and practice interests have led to her involvement in the formalisation of this exciting society - Nga Aho.

Tracey is interested in connecting with like-minded Mäori Designers and her Mäori community. She believes in the encouragement of rangatahi to pursue careers in the many fields of Design and making a difference to the ever-expanding field of Design within Aotearoa, our Indigenous communities and beyond.

Moving to Wellington in 2010, Tracey completed a four month cadetship [May - Aug 2010] at HUIA Publishers. Since October 2010 Tracey has established her own graphic design business, Traced: Researched Design. The concept of her business draws from her research and graphic design experience and is her next venture.

Tracey's Masters thesis is available for public download here.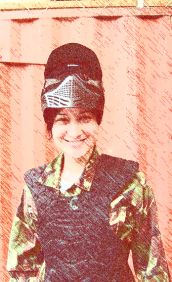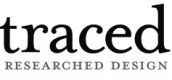 Nga Aho is not responsible for members own content. Please contact us if you have any comments on the material here.