Indigenous brands, Maori business, Kaupapa Growth and innovation, collaborative pilot projects, culture connection and exchange, design enabled economic, culturally enriched.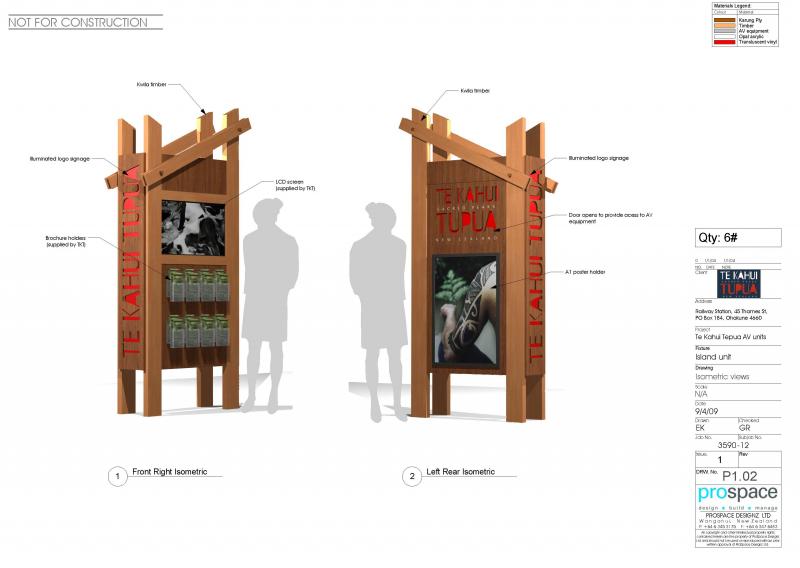 Te Kahui Tepua AV units
Design prototype of Audio Visual units for Te Kahui Tepua tourism.
Click on thumbnails to enlarge
Te Kahui Tepua AV units
Te Kahui Tupua – Tourism Venture, Audio visual units: Concept and detailed production design of AV units for tourist information centers across the lower North Island. Designed while working at Prospace Designz Wanganui. Natural materials used to compliment the beautiful natural resources of this area. The shape echoes the many Maunga in this area.