Indigenous brands, Maori business, Kaupapa Growth and innovation, collaborative pilot projects, culture connection and exchange, design enabled economic, culturally enriched.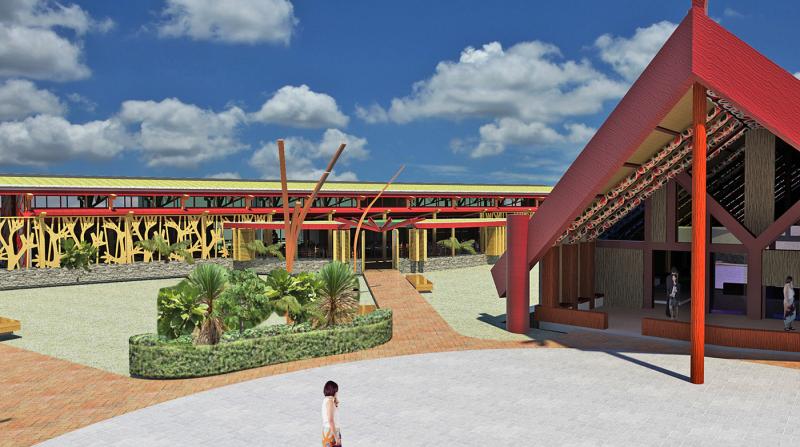 Institution Marae project
Developed concept design for a Marae in Tamaki Makaurau.
Click on thumbnails to enlarge
Location:
Auckland
Iwi:
Institution Marae
Nga Aho practitioner:
Steve Hutana
Institution Marae project
The brief called for developed concept design of a Marae; to include; Marae Atea, Waharoa (Gateway), a Wharenui (Principle meeting house to sleep x100 people), Whare Kai (Dining for x300 people) and wharepaku (ablutions) along with 6 class rooms.
The Marae is to be situated within a long established educational institute. Client aspirations called for the Marae Atea to be the heart of the campus.