Indigenous brands, Maori business, Kaupapa Growth and innovation, collaborative pilot projects, culture connection and exchange, design enabled economic, culturally enriched.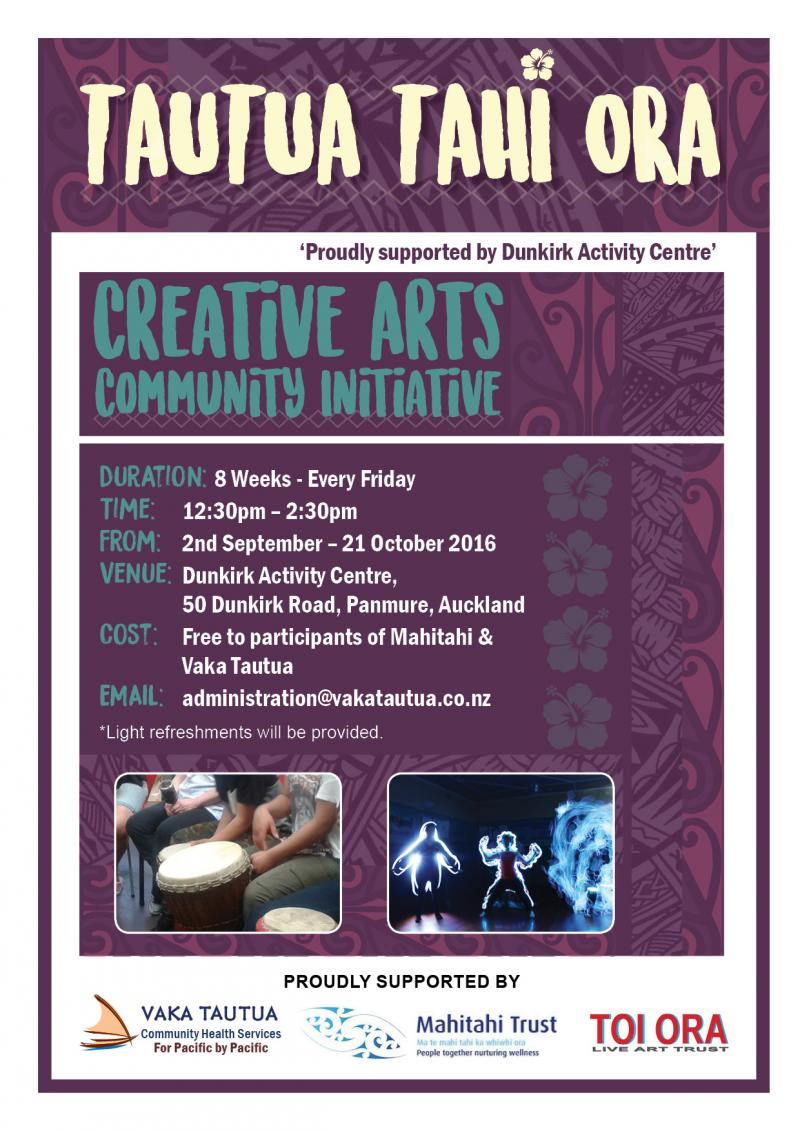 Tautua Tahi Ora
A community project in collaboration with kaupapa Māori and Pasifika support services and tangata whaiora, which used participatory methods and a range of creative arts practices to build connections and confidence, and produce art works for sharing and performance.
Click on thumbnails to enlarge
Location:
Tāmaki Makaurau
Nga Aho practitioner:
Monica Evans
Tautua Tahi Ora
In this project, I collaborated with Toi Ora Arts Trust (a creative space for people experiencing mental health challenges), Mahi Tahi (a kaupapa Māori organisation supporting tangata whaiora) and Vaka Tautua (a Pasifika organisation supporting Pasifika people experiencing mental health challenges) to develop and run a series of creative wellbeing workshops in Panmure, East Auckland. The workshops incorporated waiata, rhythm, visual arts and crafts, and created opportunities for participants and staff to share skills and direct the activities and outcomes. The project ran for three terms and many participants reported increased confidence expressing themselves in different ways as a result.