Indigenous brands, Maori business, Kaupapa Growth and innovation, collaborative pilot projects, culture connection and exchange, design enabled economic, culturally enriched.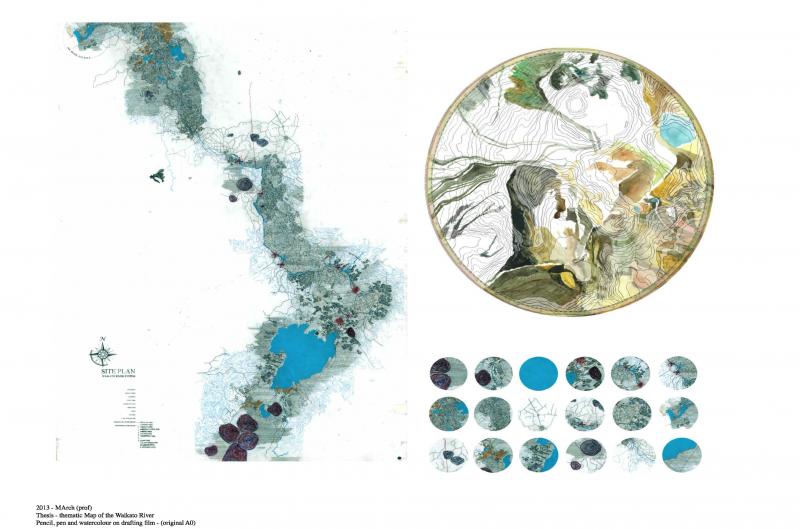 He Piko He Taniwha
Masters of Architecture (professional studies) thesis.
Click on thumbnails to enlarge
He Piko He Taniwha
He Piko He Taniwha He Piko He Taniwha Waikato Taniwha rau Waikato of a hundred bends At every bend a Taniwha. To what extent is it possible to shift away from the condensed experience of the centralized visitor centre and encourage the visitor to explore the wider environment and context? This thesis examines the visitor and the role they play in shaping the cultural and political landscape of the Waikato River; it investigates how the scenic potential the European settler witnessed in the natural environment has re-routed the landscape of the Waikato River from the pre-human period to what we experience today. The research site encompasses the 425km route along the Waikato from the Tongariro River system in the central north island to Port Waikato on the west coast. The architectural design presented is a constellation of pou pertaining to each site along the length of the river informing an infrastructure of instalations rather than a singular visitor building centre which typically promotes a condensed experience of the landscape. It is a visitor centre that is not a centre; it provokes the visitor to ask questions rather than offering a pre-digested experience of what is outside. It ponders the question posed by landscape architect Jillian Walliss "Why do we go inside to understand what is outside?"