Indigenous brands, Maori business, Kaupapa Growth and innovation, collaborative pilot projects, culture connection and exchange, design enabled economic, culturally enriched.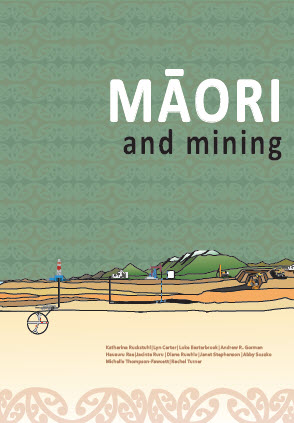 Maori and Mining
A multi-disciplinary study on how mining in New Zealand relates to and impacts on Maori - Iwi, hapu and whanau.
Maori and Mining
The book covers a myriad of topics: resource extraction issues (including fracking), Treaty of Waitangi issues and rights, Legal rights and legislation covering mining in New Zealand, environmental and economic impacts, matauranga Maori, and the mechanics of mining - both off shore and land-based. There is also information on how interntional indigenous peoples have responded to mining.