Indigenous brands, Maori business, Kaupapa Growth and innovation, collaborative pilot projects, culture connection and exchange, design enabled economic, culturally enriched.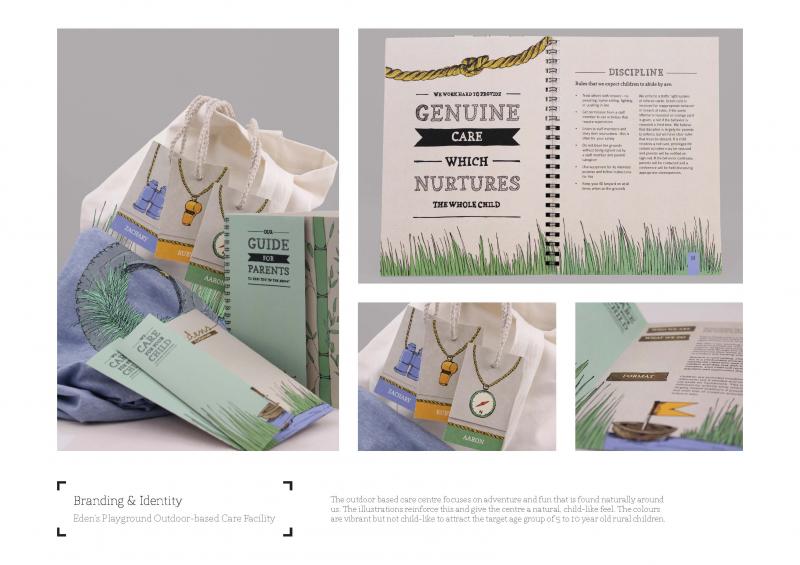 Branding and Identity
This is a student project based around the branding and identity for an outdoor activity-based childcare facility in the South Auckland region. It is fictional but the criteria was to prove that such a project was viable.
Click on thumbnails to enlarge
Branding and Identity
The project involved the creation of a brand including logo and a set of branded collateral.
Collateral:
+ Brochure was created for marketing purposes
+ Welcome Pack for new families to the centre including a totebag, ID lanyard and a parent handbook/guide
+ Staff Tshirt