Dr Deidre Brown
: B Arch (Hons); M Arch (Distinction); Doc Phil Arch
Pae Matua
Tamaki Makaurau Design, Architecture
Ngāpuhi
Maori and Pacific art and architectural history; architectural design teaching and pedagogy.

My current research and teaching is in the disciplines of art history, architecture, cultural and intellectual property rights, museology, Maori and Pacific Island studies, and tertiary teaching and learning. I am interested in seeing how my role as an academic, working in these areas, can be useful in the larger project of assisting Maori to regain control over their built environment. With this in mind I am seeking to create inter-institutional and community relationships with like-minded designers and educators who have a similar professional kaupapa.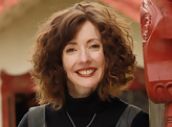 Nga Aho is not responsible for members own content. Please contact us if you have any comments on the material here.