Dr Manuka Henare
Kaupapa Whanau
Tamaki Makaurau Project Management and Strategy
Associate Dean and Director Mira Szászy Research Centre - Māori & Pacific Economic Development. Huanga Māori Graduate Programme Graduate School of Enterprise. Business School

Tēnā koutou katoa. He tuhituhi tautoko tēnei ki te Kaupapa Awatoru tuarua. Innovation, building the knowledge economy and Māori business development are strategic priorities of The University of Auckland Business School. The Awatoru Growth and Innovation Project and its Kaupapa Māori Innovation model and postgraduate programme for design enabled growth of export focussed Māori business, aligns well with our research and postgraduate profile.
We supported the collaborative approach of the Awatoru Project team and were delighted to join with them in the development of an MBA (Design) and inclusion of the Project to membership of our Māori Tourism, Creative Arts, Music and Design Innovation Cluster Working Party. The next step, embedded in this Phase Two proposal, has our full endorsement because it represents both a visual and practical pathway for progressing growth and innovation, research and learning for the benefit of Māori business innovation and the New Zealand knowledge economy.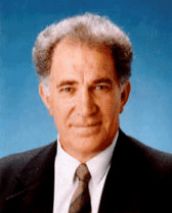 Nga Aho is not responsible for members own content. Please contact us if you have any comments on the material here.