Dee Isaacs
Pae Matua
Tainui Environmental Planning and Management
Te Atihaunui-a-Paparangi, Taranaki
Te Aupōuri, Tūwharetoa, Te Atihaunui a Pāpārangi

E kore e ngaro, he takere waka nui... We will never be lost, we are the hull of a great canoe

Dee has been working at Auckland Council since 2011. During this time he as held positions as a senior policy advisor, planner and currently as a Principal Planner for the Chief Planning Office.

Dee is co-chair of Papa Pounamu a technical interest group which aligns with the special interest groups within the New Zealand Planning Institute (NZPI). This group focuses on the role of Māori in the New Zealand planning framework and the integration of Māori perspectives in resource management planning and decision-making.

In addition, Dee is an honorary member of the Māori Pharmacy Association of New Zealand (Ngā Kaitiaki Māori o te Puna Rongoā o Aotearoa).

Dee worked alongside mana whenua, consultants and Council in developing the mana whenua provisions in the Auckland Unitary Plan and the Māori Responsiveness Plan for CPO.

Dee's interests are;
• Local government relationships with mana whenua of Auckland
• Mātauranga Māori and Planning
• Te Reo Māori me ōna Tikanga

Dee's passion is varied and wide. Working in planning allows him to take some responsibility and care for planning outcomes. Local governments generally have had historically challenging relationships with Māori communities, Dee works to enhance relationships and establish robust and frank conversations.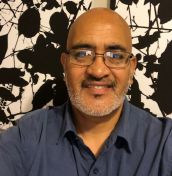 Nga Aho is not responsible for members own content. Please contact us if you have any comments on the material here.