Rangimārie Mules
MA, B.A.(Hons)
Pae Matua
Taitokerau Co-Design, Project Management and Strategy
Te Āti Awa + Kāi Tahu
Araiteuru ki uta, Araiteuru ki tai

I was brought up under the guardianship of Araiteuru taniwha on the shores of the Hokianga Harbour. My schooling was all around the country in small rural communities from Hokianga (Te Tai Tokerau) to Collingwood (Te Tau Ihu) to Harihari (Te Tai Poutini). In my last year of kura I moved to Ōtepoti to rekindle the fires of my Kāi Tahu ahikā – under the guardianship of Araiteuru waka. These early years in rural Aotearoa established a deep grounding in what it is to be an active member and contributor to NZ peoples and places - something I hold true to in my mahi as a community-centered designer.

I now work as an independent consultant for a range of sectors as a community-centered designer, facilitator, environmental anthropologist, capability development specialist (experiential learning), project manager, iwi development strategist and national research development advisor.

Mō tātou, ā, mō ngā uri ā muri ake nei – for us and our children after us.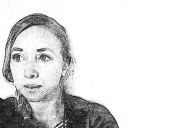 Nga Aho is not responsible for members own content. Please contact us if you have any comments on the material here.