Haley Hooper
M.Arch
Pae Tahi
Tamaki Makaurau Architecture, Design, Environmental Planning and Management
Ngāpuhi
Form. Movement. Time. Word. Urban. Inbetween. The built life we live within.

I am Graduate Architect, with a particular belief in the importance of context driven architectural responses. Land is what gives architecture its foundation and this is the first point from which I believe architecture should be considered, followed by; Geography - the relationship of human activity to physical land features; Movement - how we experience the geography of place, space + form.

I see Architecture as a process of establishing connectivity and spatial relationships that are intricately related to the context from the minute to the global, a process of human association and delight delivered through a well considered built experience...

. He Whenua . He Tangata . He Whare .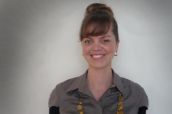 Nga Aho is not responsible for members own content. Please contact us if you have any comments on the material here.