Miriame Barbarich
Pae Matua
Te Whanganui-a-tara Project Management and Strategy, Design
Ngāti Pikiao
Miriame is owner and managing director of *experience – a Wellington-based digital communications company.

Miriame has over 20 years industry experience in the fields of brand, communications and digital strategy /experience design. And her company now leads the digital strategy and delivery of some of New Zealands largest corporate and government companies.

As a company owner and director Miriame has made it her personal goal is to encourage Maori to join her industry. Maori are under represented in the fields of ICT and Web Design, and there is huge potential for growing expertise and maximising Kaupapa Maori principles in the digital environment.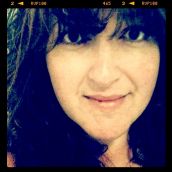 Nga Aho is not responsible for members own content. Please contact us if you have any comments on the material here.